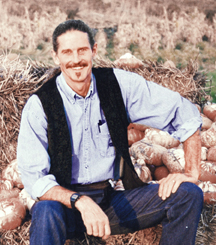 Tom Dadant, Planetary Herbals Herbal Storyteller
Tom began in the Natural Products Industry in 1970, as an organic farmer in Hawaii providing local stores and restaurants with organically cultivated produce. He went on to own a vegetarian restaurant and a natural juice manufacturing and distribution company also in Hawaii. During that time he worked with various health care professionals and their patients, educating them on the benefits of natural supplements and juice fasting while his passion with herbal healing grew. With his more than 30 years of working with natural healing modalities and 9 years working with Planetary Herbals, Tom has been perfectly positioned as Planetary Herbals' national educator, trainer, and resident herbal storyteller. He travels the United States extensively bringing Planetary Herbals, the herbal healing system of noted herbalist, author, and licensed acupuncturist, Michael Tierra LAc, OMD, to retailers, health professionals, and consumers through store trainings, public lectures, and herb walks.
In addition to being the father of two great children, Tom's other interests include gardening, photography, surfing, fire walking, and especially drumming. Tom has played in a professional, 12 member traditional Brazilian street band in Santa Cruz, CA, for the past eight years and his begging cup is never empty, though he is often ticketed by Santa Cruz police--only kidding!